9th - 12th November 2010, New Munich Trade Fair Centre, Stand A5.558
London-based low power radio specialist Radiometrix will be participating in Farnell's much anticipated live interactive demonstrations at the upcoming Electronica exhibition in Munich.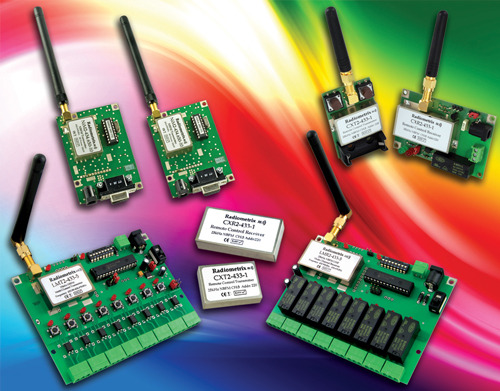 Visitors to the Farnell stand (A5.558) will be able to see and take part in the hands on Radiometrix demonstration, which features a heavy duty, all terrain remote-controlled vehicle. Operated utilising the company's new M48a radio modem device, driving modular control function boards (motor control and general purpose I/O), this entertaining demonstration will allow Radiometrix to showcase the capabilities of its high performance, long range, narrowband radio module products when implemented into industrial control applications.
Running off a 5 V supply, the M48a serial modem controller can support half-duplex wireless data links with a throughput of up to 4800 bps. Its expansive operating temperature of -40 °C to +85 °C means it is highly suited to use in uncompromising industrial settings.

The M48a is the latest addition to the 'Control' range of products from Radiometrix, which include modules, ICs, application boards (such as the recently announced CTA88) and code hopping products.
Radiometrix products will also be on display at the stand of its German distributor Hy-Line (A6.606).